Savory muffins with cheddar
By Debbie; How to keep it fun while eating with kids? It's a recurring theme here at home anyway. So many wishes, so many tastes and pretty fierce when something doesn't suit them. 'I don't like that' constantly flies around your ears.
Now I eat a lot of variety so you would think there would always be something they would like, but that is not the case!. Well, there will probably come a day when they do like everything. Until then, I'll just keep trying, including these savory muffins. Neutral flavor because of the peas and delicious with some cheese in and on top.
It looks like a cake so hopefully they will be tempted like that.
What you need?
For 12 savory muffins
250 grams whole wheat flour
2 teaspoons baking powder
Salt and pepper
2 teaspoons of Provencal herbs
60 grams grated cheddar + extra for on top
3 eggs
8 tablespoons of milk
50 milliliters of olive oil
100 grams peas (frozen)
If desired: a handful of chopped black olives
Extra requirements: muffin tin and paper muffin tins
How to prepare?
Preheat the oven to 160 degrees Celsius.
Mix together the flour, baking powder, salt and pepper, spices and cheddar.
Beat the eggs with the milk and olive oil.
Briefly stir the egg mixture into the flour and add the peas.
If the mixture is too thick, add some more milk.
Spoon a full tablespoon into a muffin tin and grate some extra cheddar over it.
Bake in the oven for 15 to 20 minutes. Check with a skewer.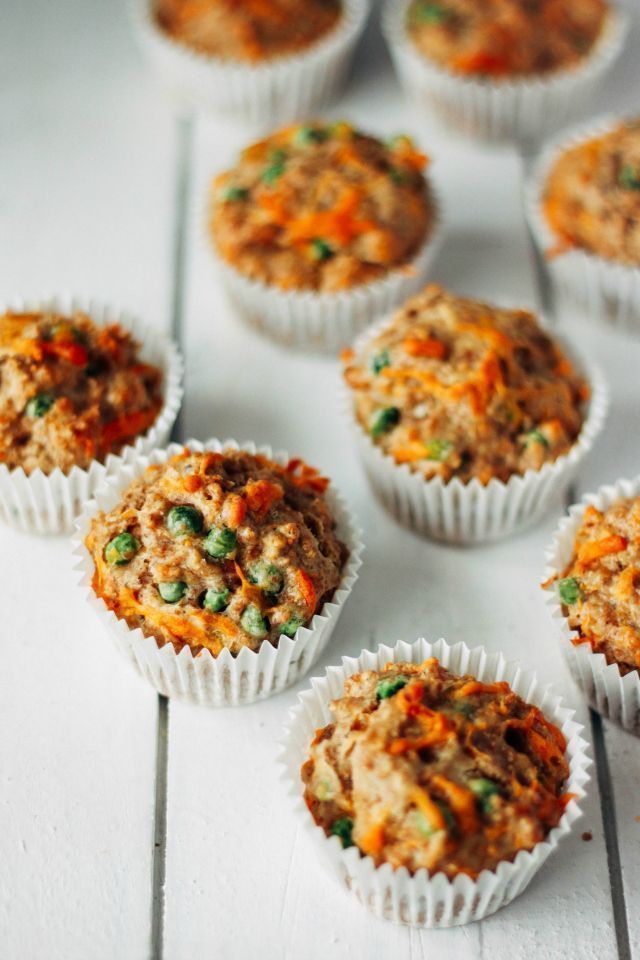 This article was written by Debbie Bodewes. You can find more from Debbie at her blog Deb's Bakery & Kitchen.
♥ ♥ ♥ Fulltime Mama uses affiliate links. This means that if you click on one of the links, we may get a small commission on it. It costs you nothing extra, but it does give us something. With these proceeds we can maintain this website.
Also, sometimes we get paid for an article or we get a product in exchange for a blog post. So our opinion remains unchanged and honest. For more information you can read the disclaimer. ♥ ♥ ♥