The Ladyshave: An indispensable device for every modern woman!
Removing body hair is an act that has been performed by women for years to fulfill an ideal of beauty. For example, it was already a trend in ancient Egypt to shave off body hair in order to exude wealth.
Over the centuries, different methods have been developed to remove hair. One of the most well-known and popular hair removal methods is shaving, and the modern woman naturally uses a ladyshave for this purpose!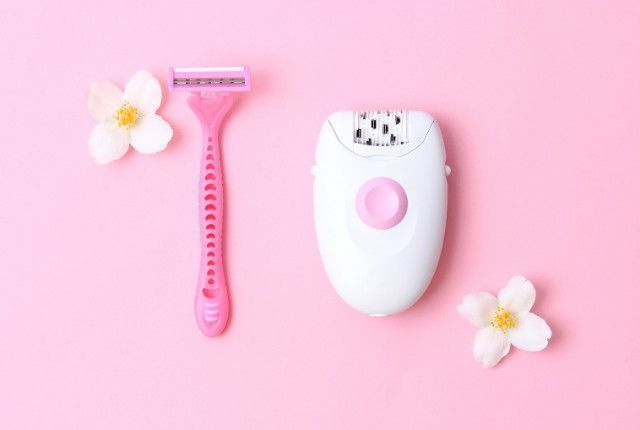 A convenient shaving method
A lady shaver is a handy electric device that helps you shave your body completely smooth. You can actually use this shaver to depilate the legs, armpits and bikini line. Allows you to control the areas you want to be stubble and hair free.
In addition, there are of course several specific features that make each Ladyshave different. Therefore there is always a version that suits your personal preferences.
The properties of a ladyshave
So essentially any ladyshave is suitable for body shaving. But there are certain lady shavers that have attachments that make shaving specific body parts even easier. For example, a clipper can be included to trim hairs short before shaving them. There are also models available that have a bikini trimmer specifically to make the intimate parts of your body hair-free.
It is also not unimportant to highlight the power supply of the ladyshave. Because the device functions on electricity, it naturally requires a power source. Herein there is a distinction between ladyshaves that work on power with a cord or battery, and shavers that work on batteries. So you can decide which source you prefer. A battery-operated ladyshave is very practical because you are not tied to a power outlet. This allows you to shave anywhere.
A useful additional feature that certain ladyshaves possess is waterproofing. If you enjoy using the shaver in the shower or bath, this is an essential feature. Of course, this is a feature that does not work with corded ladyshaves, as water and electricity do not mix. There are also ladyshaves that are "rinseable. You can only rinse these under running water for cleaning. If a ladyshave does not have any of these water-related features, then you can clean it with a brush.
In addition to these larger features that make the ladyshave work, there are also smaller features that make it even more convenient and faster to use. Think of a light source that allows you to see hairs clearly or an indicator that shows the remaining battery.
A comparison with 'old-fashioned' shaving
Of course, there are other similar methods of body hair removal, including shaving with a 'classic' razor blade. Although this method can also be used just fine, there are certain features that give a ladyshave an edge over this method of hair removal.
For example, shaving with a ladyshave is less time-consuming because preparing with the use of shaving cream or shaving gel is not necessary. Also, using a ladyshave is more sustainable than the 'classic' way of shaving because you don't have to use new blades and therefore there is no waste either. In the long run this makes a lady shaver more economical to use.
Indispensable handiness
Now that you have discovered the advantages of the ladyshave, it is easy to determine why this electric device is ideal and indispensable for hair removal on your body. The various convenient features of a lady shaver allow you to shave your body hair quickly, comfortably and painlessly.
Because there are a large number of models available, you can be sure that there is a ladyshave that perfectly suits your personal preferences for shaving. Whether you prefer to shave in the shower or find it important that your shaver has a battery pack. Of course, these shavers also come in different price ranges, so there's always one to fit your budget.
By choosing a ladyshave to shave your body – or parts of your body – you are choosing the ideal hair removal method!
♥ ♥ ♥ Fulltime Mama uses affiliate links. This means that if you click on one of the links, we might get a small commission on it. It doesn't cost you anything extra, but it does benefit us. With these proceeds we can maintain this website. We also sometimes get paid for an article or receive a product in exchange for a blog post. Our opinion remains unchanged and honest. For more information, please read the disclaimer. ♥ ♥ ♥