City Western boots – the trend of the season
City Western boots are this season's trend. Logical because you can combine these boots with all your outfits. What do you prefer this fall?
Are you into high boots, elegant ankle boots or do you prefer rugged shoes??
What kind of shoes do you wear?
What do you like best in autumn and winter?? Do you wear heels all year round and opt for ankle boots? Or are you more of the flat shoes?
There is plenty for everyone online and in stores. I prefer ankle boots and especially City Western boots.
Why? Because these totally fit my style and are great to combine with my favorite outfits.
City Western boots
City Western or cowboy boots are ankle boots for the city. Often with a subtle or pronounced western look and the trend in shoes this year! And that's not weird at all, because these boots not only look very cool, they also walk very nicely.
Shoes with heels
With City Western Boots you can think of sloping heels, rounded shafts, pointed noses and unusual stitching. These ankle boots add a cool accent to your outfits. And precisely because of the sturdy sloping block heels and cushioning soles, these are popular shoes: 'made for walking' and you can cover distances with ease without suffering from foot pain.
The advantage of cowboy boots
The advantage of cowboy boots is that you can wear them all year round. Wear them in autumn/winter with a skirt or dress and thick tights or tights. And in summer they can be worn with bare legs and a short dress or shorts.
Combining shoes and clothing
City Western boots really fit the bohemian look. These cool ankle boots can actually be worn with this style just fine. How?
I show that below.
These boots are made to go with a maxi dress
How to wear these boots? The advantage of bohemian style is that anything goes, as long as you feel good in it. So long dresses in many colors totally belong here.
Combine them with City Western boots to complete your outfit.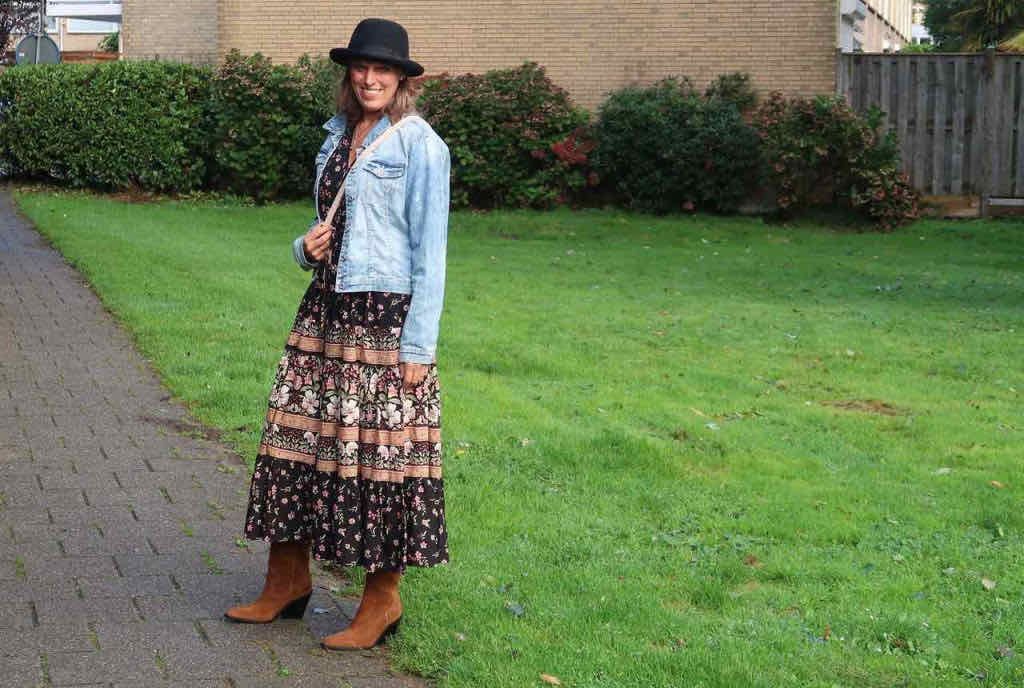 But also with a short dress
If you wear these tough City western boots with a short skirt or dress, they give a whole different look again. I like to wear a warm knitted sweater and hat in the same color as my boots with this combination. Tough, but also well-dressed.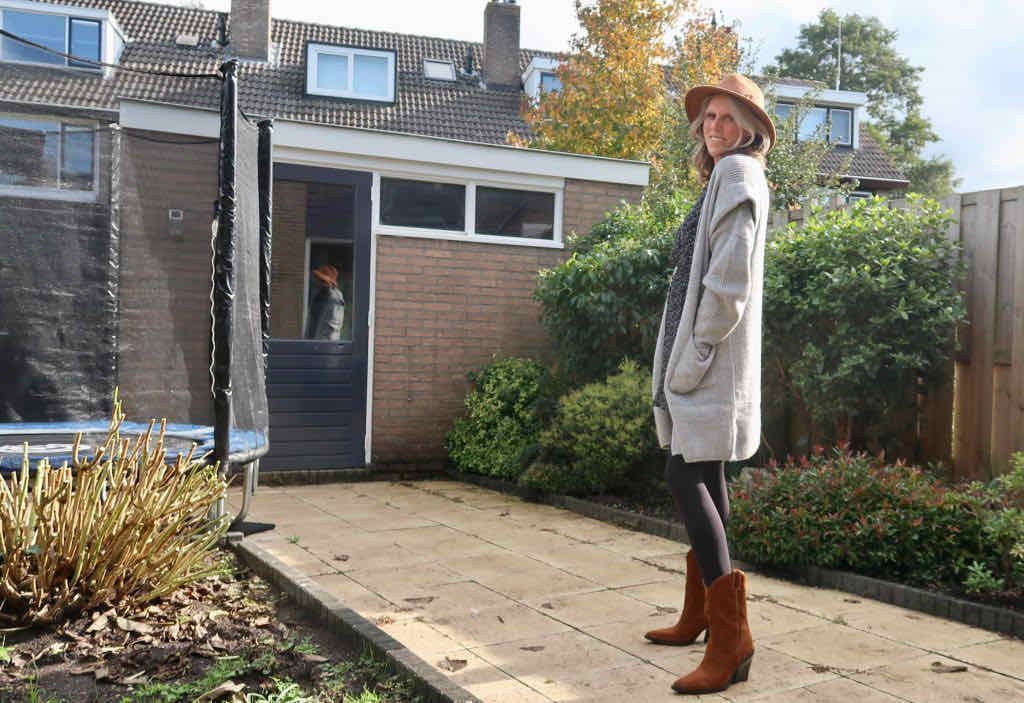 Anything goes with jeans!
Anything goes with jeans, right! And these ankle boots also go well with jeans. The toughness of City Western boots and the casualness of jeans is a golden combination and makes the outfit not only tough but also neat.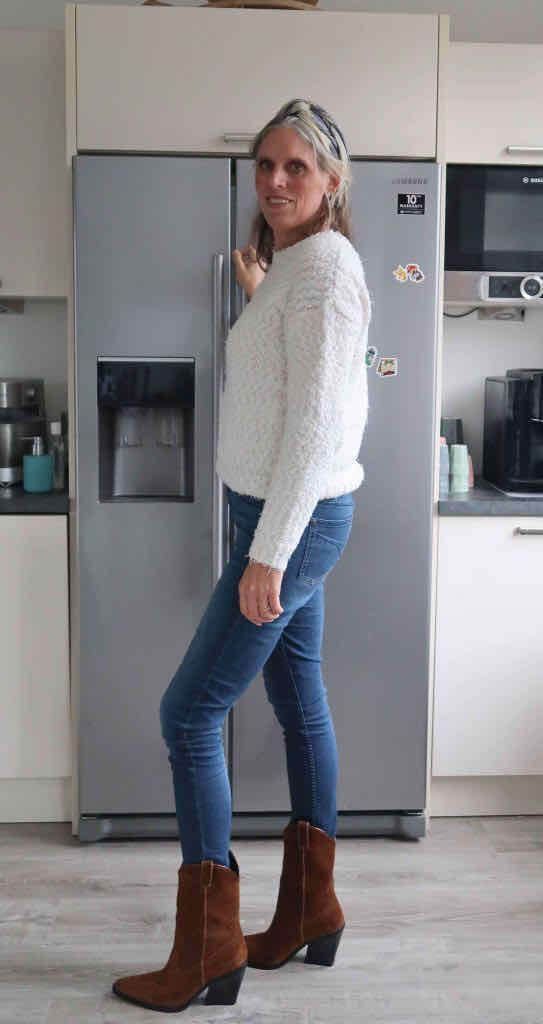 Keep combining
The great thing about these City western ankle boots is that you can pair them with any outfit. As I show above with the Bohemian style, but how about pairing them with a pair of pants and a jacket, an over-the-knee skirt or with a warm knitted dress. The color cognac is a color that can be combined with many colors such as brown, gray, blue, dark green, beige or black.