Cool Bear; A responsible and cool drink for kids
As you may have read here before, I'm always looking for low or sugar-free products. My oldest drinks a lot and prefers lemonade. I just don't want to give him a sugar bomb every time.Cool Bear® sent us some products to test.
You can read what we thought here.
Cool Bear; A responsible and cool drink for kids
Cool Bear® has launched a line of lemonade products that make me very happy myself. All lemonade products consist of real fruit juice, with no added sugars, aspartame or other sweeteners. You understand that sounded good to me so I was very curious to see if the kids would like it too.
We received a bottle of lemonade syrup and the new packs of Fruit Drinks that are handy to take with you. Testing could begin.
Recommended or not?
We received a package with a bottle of syrup in the flavor Cassis-Apple. The lemonade was very much appreciated. You only need a little bit to make a nice glass of lemonade.
I must honestly say that I myself had to get used to it a bit in the beginning.
The lemonade is sweetened with Stevia (plant-based) so it does not taste sweet like the familiar sugar-filled lemonade. My children, however, did not taste this and immediately enjoyed the lemonade. So this is definitely recommended for kids who love lemonade.
This way you can give them a responsible and cool drink.
We also received two packs of Fruit Drink. These ready-to-drink packets are ideal for taking to school or a day out. We liked the flavor Cassis-Apple the most.
Also try it?
You can find Cool Bear® at supermarkets, specialty stores and more and more catering establishments.
Cool Bear® Fruit Drinks. Available in the flavors Cassis-Appel, Raspberry 200 ml € 1.49
Other Cool Bear® products:
Cool Bear® fruit syrup. Available in the flavors Cassis-Appel, Strawberry, Lemon-Lime, Raspberry 700 ml € 2.95
Cool Bear® Fruit Drops, squeeze bottles of syrup with anti-spill cap. Available in flavors Raspberry-Cranberry, Mandarin-Citrus, Cassis-Apple 48 ml € 2.95
Did you already know the Cool Bear products?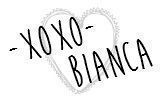 ♥ ♥ ♥ ♥ Fulltime Mama uses affiliate links. This means that if you click on one of the links, we might get a small commission on it. It costs you nothing extra, but it gives us something in return.
With these proceeds we can maintain this website. We also sometimes get paid for an article or receive a product in exchange for a blog post. Our opinion remains unchanged and honest. For more information please read the disclaimer. ♥ ♥ ♥