San Francisco- Tips to make your stay a top time
Do you have plans to go to San Francisco go, then you might benefit from the tips I give in this article. San Francisco is where I love to visit and every time I marvel at how wonderful it is to walk, eat, drink and enjoy all that the city has to offer.
Why San Francisco
San Francisco is a very relaxed city, partly because of the famous hippie period in the '60s but also because of the many parks and green areas where you can see many people sitting during lunch time when the weather is nice. San Francisco has many restaurants and cafes's where people go to get together after work.
To Do
Whether you go to San Francisco for a week's vacation or a few days before or after your RV trip, it's the place to unwind. You fly in 10 hours directly from Schiphol Airport to San Francisco with Delta/KLM and from the airport you take the BART and within an hour you are in downtown San Fran.
Discover the hippie style in Haight-Ashbury
We ended our RV trip this year in San Francisco. I really wanted to go to Haight-Ashbury this time anyway. This because I love the hippie culture and really wanted to see this neighborhood with my own eyes.
Haight- Ashbury is where the hippies came together in the '60s and draws a lively, diverse crowd. You can still taste the historic hippie atmosphere here. Upper Haight Street is a hodgepodge of vintage clothing boutiques, record stores, bookstores.
The neighborhood borders Golden Gate Park and features many colorful, well-preserved Victorian homes.
Golden gate park
When you're in the neighborhood, go straight to Golden Gate park. We were here on a sunny Sunday and it was a real treat, it's so nice to walk around and enjoy all the people skating in the skate park, walking and biking. There are several gardens for which you pay admission but also plenty of beautiful flowers and plants that you can walk by and are free of charge. You can ride pedal boats here, visit museums and so much more.
There is a Dutch part in the park with a mill, but this is on the other side of the park and it is such a long walk that I have never been here. Next time we should rent bikes.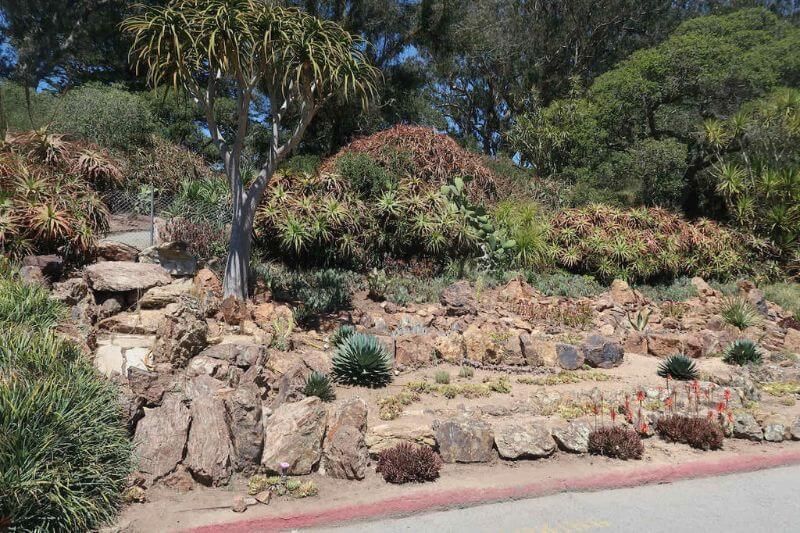 Pier 39 and Fisherman's Warf
Fisherman's Wharf is in the north of the city and is one of the busiest tourist districts. Everywhere you see souvenir stores and stalls where you can buy crab or clam chowder with sourdough bread. The view of the bay, the Golden Gate Bridge and Alcatraz is magnificent.
Be sure to stop by Pier 39 etc ie the many sea lions.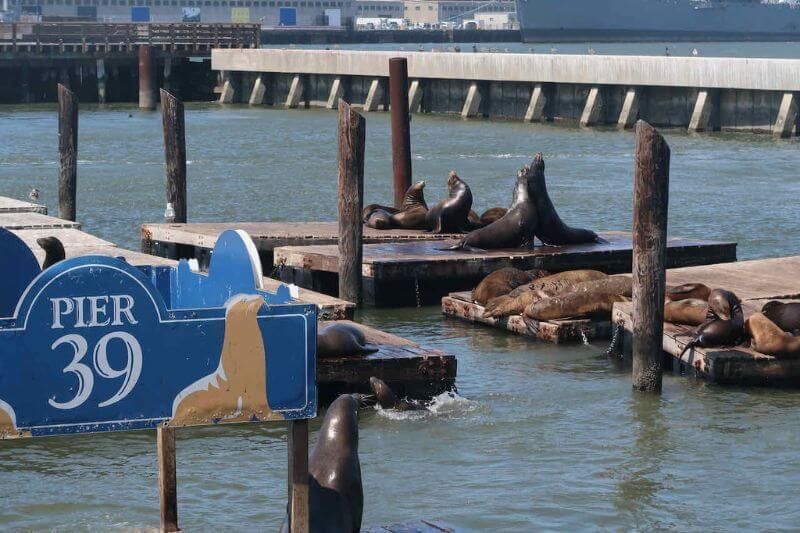 Lombard street
When you go for a walk in San Francisco you'll notice it right away, the steep streets. Full of admiration I watched again how on earth people can park their cars on such steep roads. Perhaps the most famous is Lombard Street.
This street is known as the most curvy street in the world, although this only covers a small part of the entire street. The stretch is only one block long, but has eight sharp hairpin turns.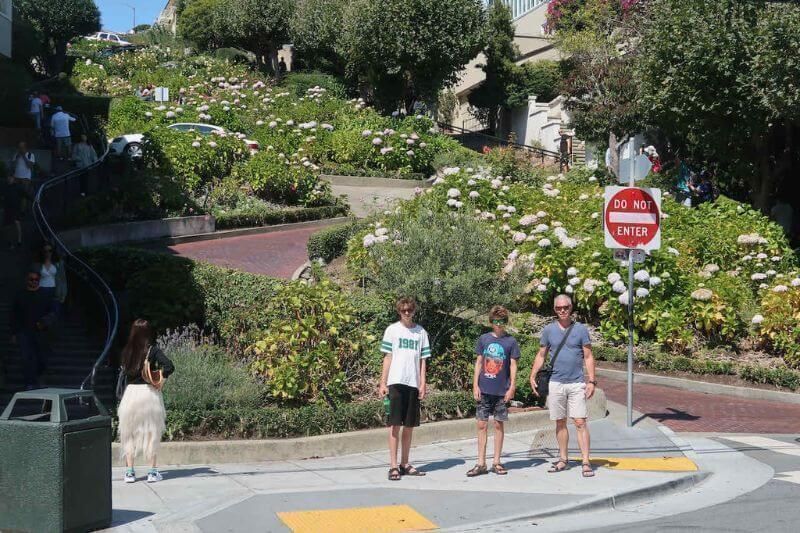 Alcatraz
Taking the boat to Alcatraz is, of course, part of visiting San Francisco. Don't forget to book tickets in advance, you can do that here: Alcatraz Cruises. Without a reservation, you won't get to Alcatraz Island -in high season- otherwise. By boat you can be on the island within 20 minutes.
From 1934 to 1963 it was in use as a high-security prison. In the prison listen to a Dutch Audio tour. In the years Alcatraz served as a prison it held 1576 inmates. Including some famous criminals.
After visiting the prison, you can find more information around the island.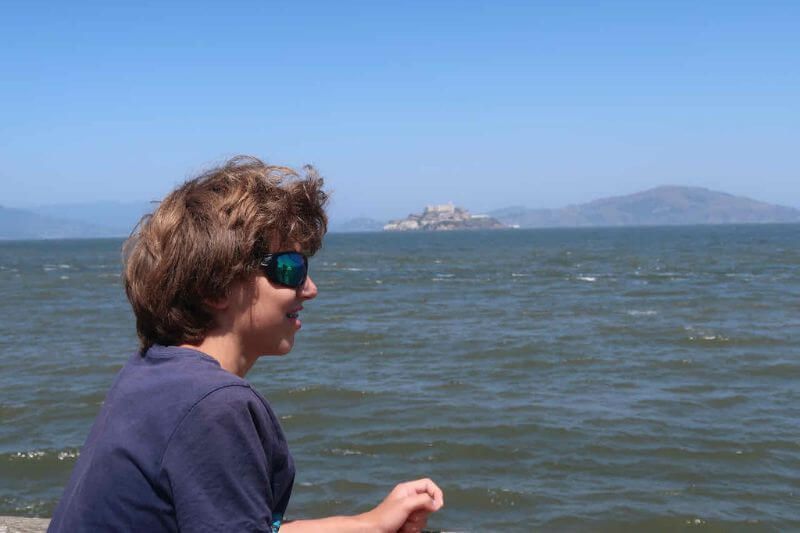 Walk to the Golden Gate bridge
Put on your walking shoes and hike to the Golden Gate Bridge. This is a beautiful walk along the water. Start at Fort Mason, walk past the Victorian houses along Marina boulevard to Mason street, and then all the way along the water to Fort Point.
From here you can walk up stairs to the bridge.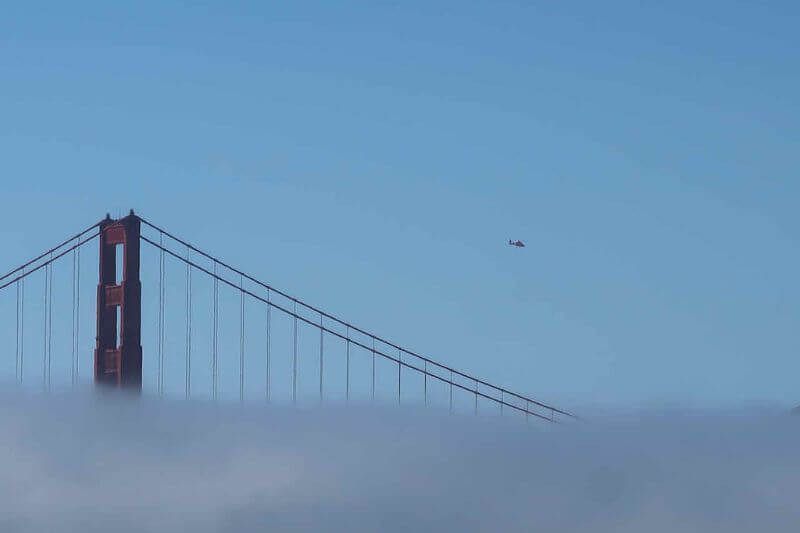 Restaurant tips
Get real American food at Pinecrest Diner. A popular San Francisco restaurant can be found at 401 Geary St, San Francisco
Mexican food at Matador, 679 Sutter St, San Francisco
Clam Chowder at Chowder hut at 2890 Taylor St, San Francisco, (Fisherman's warf)
Why San Fran
San Francisco is one of the most popular tourist cities in the world. And that's not weird. San Fran has everything!
San Francisco is characterized by steep hills, cool summers and fog. There is the Golden Gate Bridge, Alcatraz, Chinatown, the Transamerica Pyramid and cable cars. Here you can eat, drink, walk.
Should you go, take these tips with you for a great time.